•
•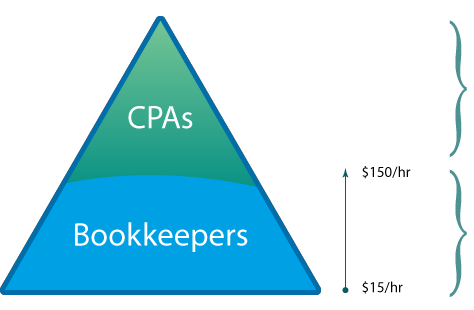 CPAs
• Highly regulated
• Strict and difficult certification
• Very well organized (strong associations)
• Predictable quality
Bookkeepers
• "Wild West"
• Anybody can call himself a bookkeeper
• A few excellent bookkeepers and lot of less qualified ones
ProLedge offers professional and affordable bookkeeping services and Quickbooks help to small businesses across Central Texas (Austin, Round Rock and their surrounding towns). Our goal is to address the 4 key issues typically faced by small businesses when trying to work with a bookkeeper:
FIND TRUST KEEP PAY
FIND – It is difficult to find a good bookkeeper. How can you tell how qualified a bookkeeper is since there are no official certifications out there? Anybody can wake up one morning and decide to call him/herself a bookkeeper. As a result, it can be a bit nerve-racking to put your company's finances in the hands of a stranger.
TRUST – Once your bookkeeper is on board, how do you know if he/she is doing a good job with your QuickBooks file? Very often, you have to wait until tax time, when the CPA gets involved, to discover that your bookkeeper made a bit of a mess out QuickBooks. Fraud can also be an issue. Very few business owners perform a criminal background check on their bookkeeper. We do.
KEEP – Turnover in the bookkeeping profession is notoriously high. Many bookkeepers take up bookkeeping in between jobs and often drop their clients once they find a full time job. Each time you lose your bookkeeper, it takes valuable time and money to hire and train a new bookkeeper.
PAY – Should you pay $20/hr or $80/hr for bookkeeping services? At $20/hr, you put quality at risk. At $80/hr, you are wasting money when it comes to mechanical tasks such as data entry and reconciliation in QuickBooks. Why should a business owner have to make such a trade off between cost and quality? Where is the happy medium?
Click here to see how we address these issues.
The Founder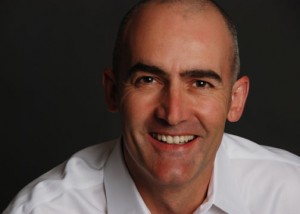 Prior to founding ProLedge, Patrick Bonnaure was the Chief Operating Officer of CPA2Biz, Inc., the leading provider of marketing and technology services to the accounting profession. He led the development of the www.cpa2biz.com website which has become one the top 400 eCommerce sites in the US.
Prior to CPA2Biz, Patrick held executive positions at Intuit (maker of QuickBooks), Microsoft, WebTV (acquired by Microsoft), Bain & Company (strategic consulting) and Procter & Gamble. He holds an MBA and an engineering degree.