MVP Spotlight: Experience
 Today our MVP spotlight shines on Melissa Fletcher, a ProLedge Account Manager and accounting veteran with over 25 years combined experience in public accounting, as well as, an industry controller.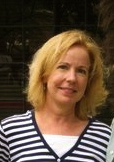 Q: What are your primary responsibilities at ProLedge, Melissa?
A: I am the primary contact for the client list assigned to me. When I take on a new client, the first order of business is to meet in person (or virtually) to understand their needs. After that, I am responsible for the quality and timeliness of the ongoing work the ProLedge team performs for said client. Ultimately, I am responsible for the client's satisfaction with our work and their ProLedge experience.
Q: If you were to tell a potential client why they should work with ProLedge what would you say?
A: Potential clients should expect excellent work, as well as, excellent customer care. They will be pleasantly surprised at how much more control they have over their bookkeeping with ProLedge. And an added bonus, ProLedge rates are very reasonable.
Q: Do you have a favorite client or account? What do they do that stands out?
A: That's a tough one. I have so many interesting clients and their businesses are very diverse. One commonality of my most favorite clients is they are passionate about their business. I help them devote more of their time and effort to that passion by providing them with quality work on a timely basis.
Q: What bookkeeping tips or advice would you share with your clients to improve their experience?
A: I would advise them to think about the level of work they want ProLedge to be responsible for and communicate that to their account manager. That way the account manager can set up the work to meet (or exceed) their expectations.
Q: When you're not delivering excellent customer service at ProLedge what do you prefer to do with your time?
A: When not working, I enjoy raising my two teenage boys with my husband. I like to follow sports (there are too many to name) with all three of my boys.  I also enjoy reading and watching science fiction movies. Another treat for me is to walk with my neighbor and our shaggy dogs in the gorgeous Austin hills.
Post a comment